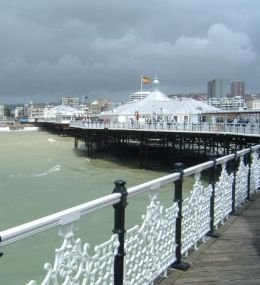 ialeUK 2010 Annual Conference
Brighton, 13 - 16 September 2010
Landscape ecology is the study of interactions, across space and time, between the structure and function of physical, biological and cultural components of landscapes; marine, freshwater, and on land.
The conference brought together scientists from the many fields in landscape ecology with policy makers, planners and practitioners interested in developing future landscapes that function for both biodiversity and people.
Now more than ever, there is a need to consider future landscapes and future demands on landscape ecology. Biodiversity is critical both for its intrinsic value and the key role it plays in providing ecosystem services upon which we all ultimately depend. Yet competing economic uses of land, water resources and the marine environment are leading to continued loss of biodiversity and degradation of natural systems.