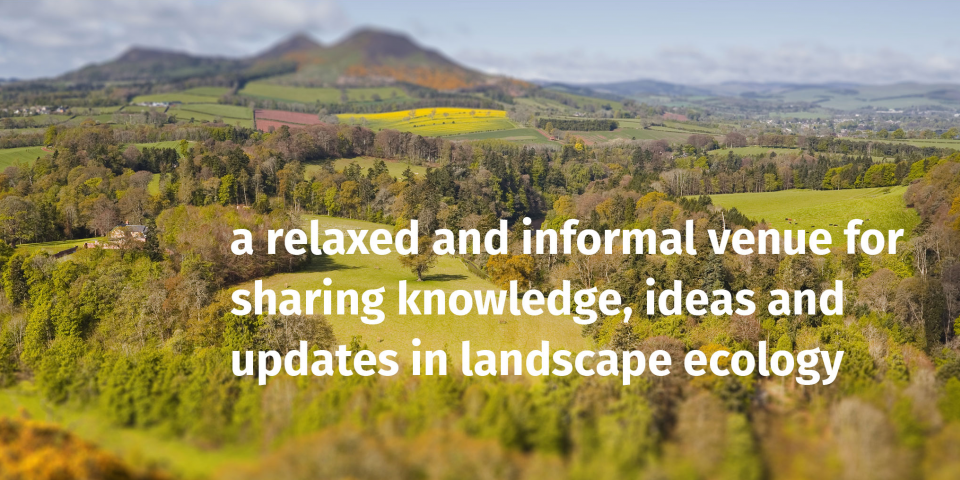 Join us for our free online webinar series, Landscape Connections.
In true ialeUK spirit, Landscape Connections provides a relaxed and informal venue for sharing knowledge, ideas and updates in the field of landscape ecology, with a chance to say hi to new and established connections.
Come armed with a cup of tea, pint of beer or the tipple of your choice! 
If you're interested in contributing to a webinar, please contact connections@iale.uk
Up next:
The third Landscape Connections webinar will take place on July 29th 16:30 - 17:30
29th July | Daniel Raven-Ellison @DanRavenEllison | The Slow Ways Project: a project to create a network of walking routes that connect all of Great Britain's towns and cities | Register for the webinar.
The talks will take place on Zoom. You will need to register and use the Zoom app or desktop client to join each talk.
Dates for the diary
9th September | Clare Rowland, CEH @ClareRowland_UK |Land Cover Change and Urban Creep | Register for the webinar.
Past webinars:
2nd June 2020 | 25 Years of Landscape Ecology | Chris Young & James Millington | Download presentation pdf (2.3 MB) | Watch recording on YouTube
1st July 2020 | Our Coding Club | Sandra Angers-Blondin (@SandyAngersB) shared the great stuff Our Coding Club are doing to develop a positive peer-learning coding community for all things environmental data science. Includes live R coding demo | Watch recording on YouTube