Thursday, 30 November 2023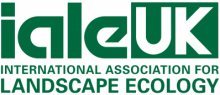 Bunce Lecture and Discussion on Agroforestry, 30 November, 15:00-16:30 GMT/UTC, online, register here
Agroforestry – the introduction of woody features to farmland – is gaining traction in the UK as one way to help achieve tree planting and net zero targets whilst providing a diversity of benefits to farms, people, animals, and wildlife. But where and how can we better implement and scale up agroforestry in the UK? ialeUK have organised this Bunce lecture in honour of the late Bob Bunce, a founding member of ialeUK, to encourage this discussion and to learn from our European neighbours, who have a longer established tradition of agroforestry.
Our keynote speaker, Teresa Pinto-Correia (Professor of Geography, University of Évora), will provide a European perspective on the landscape ecology of agroforestry. This will be followed by a panel discussion with experts from across Great Britain, who will reflect on Teresa's talk in light of agroforestry policy, practice and research in the UK:
This event will be held via Teams. Please register here or contact chloe.bellamy@forestresearch.gov.uk with any questions.
Immediately following the Bunce Lecture (from 16:30 GMT) will be the ialeUK AGM. This will include electing the committee for the coming year. If you are interested in playing a more active role you can find the committee role descriptions here, and we are receiving nominations for roles at marc.metzger@ed.ac.uk up until the event.
The following day (1 December) there will be a field trip to continue the discussion and for a chance to see agroforestry in action. The trip is organised as a collaboration between ialeUK and Reading University Agroforestry Group (Tom Breeze). You can find further information here, including details on how to register.