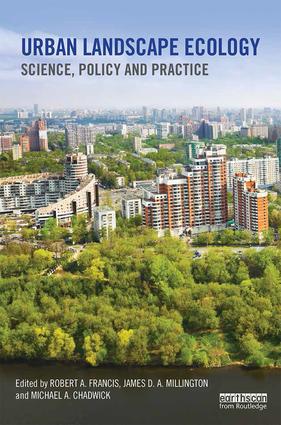 To have the chance of winning a new book on Urban Landscape Ecology we asked members and social media followers to tell ialeUK "What Landscape Ecology Is" by selecting one choice from six multiple choice answers. The six possible answers were:
Landscape Ecology links natural sciences with related human disciplines and thus is inherently interdisciplinary;
or - Landscape Ecology often brings together diverse groups of scientists, policy makers and land managers to better understand and manage landscapes and their ecosystems; 
or - Landscape Ecology emphasises relationships between ecological pattern and process to adequately understand and respond to environmental and sustainability issues;
or - Landscape Ecology encompasses all of the attributes described in 1-3;
or - Landscape Ecology is synonymous with Spatial Ecology; and
or - Combines the practise of landscape Architecture / planning with Ecology.
The answer was 4 and the two lucky winners are Rebecca Shortt and James Robbins. Congratulations to you both - a book will be sent out to each of you in late January.
Rebecca Shortt is a first generation farmer and shepherd at The Village Farm, Devon where she is regenerating a maritime farm into a specie rich landscape. Follow her and the farm @VillageFarmUK or @TheWildShepherd
James Robbins is working for a private 8 acre estate in Hertfordshire along with helping the campaign to make London a national park city. Follow @LondonNPC or the discussion hour on wednesday at #NationalParkCityForum