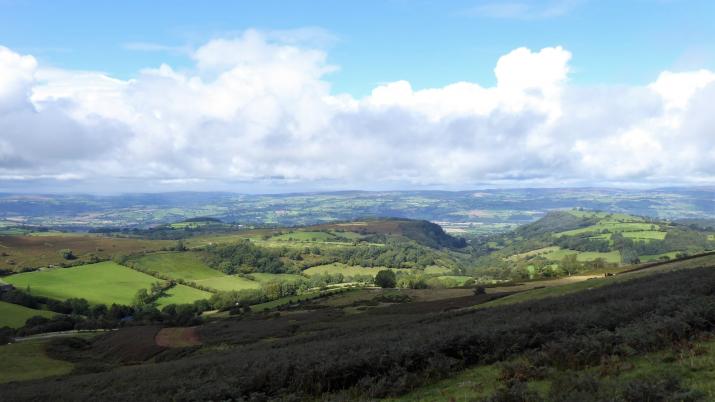 Landscape Perspectives 
17th May 2023 16:00-17:00 (BST)  
Join the next edition of our student and early career journal club.  
This month, the club will discuss: Holzer, JM, Orenstein DE (2023) Organisational transformation for greater sustainability impact: recent changes in a scientific research infrastructure in Europe. Landscape Ecology, 166, https://link.springer.com/article/10.1007/s10980-023-01624-y
Register here.  
PGR and Early Career Workshop 2023: Woodland Creation and Tree Planting in Wales  
15-16th June 2023  
The Welsh Government has set a target to plant 43,000 hectares of new woodland by 2030. A significant barrier to achieving this target is finding available land and people to plant the trees. 
Join our annual PGR and Early Career workshop where we will visit several projects to hear from land managers from different organisations, with different goals and objectives, to learn how they integrate tree planting and woodland creation into their land management plans.       
The itinerary includes multiple field visits to tree planting and woodland creation sites in and near the Bannau Brycheiniog National Park (Brecon Beacons). Itinerary highlights include:  
A tour of Bryn Arw, the 64-hectare pilot woodland creation project of Stump Up for Trees, with cofounder, author and journalist, Robert Penn.  

Visit to community woodland projects in Talgarth, including on the Black Mountains College campus. 

A tour of an agroforestry system on a working farm with farmer and NFU deputy president, Abi Reader.   
The workshop will be preceded by a webinar hosted on Zoom on the 12th June, where we will hear from experts on funding planting projects, regulations, and stakeholder perceptions and engagement.  
Further details are available on the event page here. 
For any further questions or to register, contact students@iale.uk