Thursday, 15 June 2023

to

Friday, 16 June 2023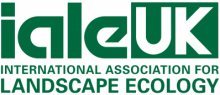 Woodland Creation and Tree Planting in Wales
The Welsh Government has set a target to plant 43,000 hectares of new woodland by 2030. A significant barrier to achieving this target is finding available land and people to plant the trees. Here we will hear from land managers from several different organisations, with different goals and objectives, to learn how they integrate tree planting and woodland creation into their land management plans.    
The Workshop
The workshop will be held on the 15th and 16th June in South East Wales. During these two days we will visit five different sites including a community woodland, an agroforestry system and large-scale woodland creation projects. A full provisional itinerary is provided below.
The workshop will be preceded by a webinar on the 12th June, hearing from experts on funding planting projects, regulations, and stakeholder perceptions and engagement. Participants will also have access to a series of short podcasts interviewing those involved with other tree planting and woodland creation projects- a perfect source of entertainment whilst on the bus between sites.
Who is it for?
The workshop is designed for MSc and PhD students with an interest in woodland creation, or general interest in habitat creation, conservation, and environmental policy. Early Career Researchers or Practitioners within 5 years of graduating from their last degree may also join.
Provisional Programme
Thursday 15th June 2023
The group will depart from Newport Station at 9am on a bus. The first stop will be Bryn Arw, the pilot project of the charity, Stump Up for Trees, for a tour with co-founder and journalist, Robert Penn. The goal of Stump Up for Trees is to plant one million trees in the Bannau Brycheiniog National Park (Brecon Beacons)- 130,000 of these trees will be planted on the 64-hectare hillside site of Bryn Arw.
After a quick stop for lunch in the town of Abergavenny, we will visit community woodland, Coed Hen Ffordd, in Talgarth, for a tour with Jed Needs from the Green Valleys group. Jed will also show the group around the Black Mountains College campus where the students and local community have recently planted several thousand trees and created hedgerows and woodland corridors on site. The day will conclude with a dinner in Merthyr Tydfil.
Friday 16th June 2023
The group will depart Merthyr Tydfil for a tour at Brynau Farm with Chris Matts from the Woodland Trust. The 57 hectare site, containing a pocket of ancient woodland and areas of new tree planting, is now the flagship site of the Plant! initiative, a Welsh Government scheme which plants a tree for every child born or adopted in Wales.
In the afternoon, the group will visit Goldsands Farm, Wenvoe, for a tour with farmer and NFU president, Abi Reader. Goldsands is a working dairy farm with an agroforestry system, providing attendees with a chance to learn about integrating different land uses to achieve tree planting goals. The group will return to Newport Station before 18:00.
Details
Date: 15th and 16th June 2023 
Meeting and drop-off point: Newport Train Station
Fee: The workshop is free for ialeUK members and includes refreshments on the bus, 2x lunch, 1x 2-course dinner 
Attendees will arrange and cover their own travel to and from Newport and overnight accommodation in Merthyr Tydfil. Recommendations can be provided, ranging in price from £65-105 per night.
Info and Registration 
To register/find further information: contact Caitlin Lewis (ialeUK PGR representative) at students@iale.uk
Please register by the 9th June 2023.
Upon confirmation of your up-to-date membership, you will be sent further information about the arrangements and a form to complete.