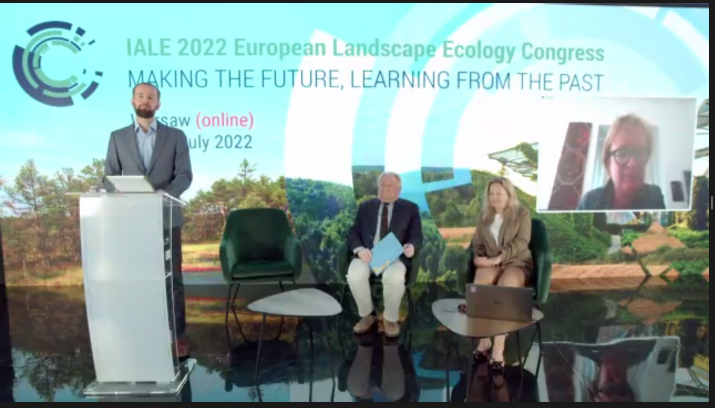 The IALE 2022 European Landscape Ecology Congress was really the IALE 2021+1 congress. Originally scheduled to be held in Warsaw in 2021, the conference was postponed by a year due to COVID in the hope of ensuring an in-person event in Poland. But then came war in neighbouring Ukraine. The associated dangers and uncertainty - along with prioritising efforts to help fleeing refugees - forced the organising committee to take the difficult decision to move the event online.
Despite the challenges, the congress was an examplary example of how to run a conference online, using the Whova platform for participant information and interaction and Zoom for talks and discussion.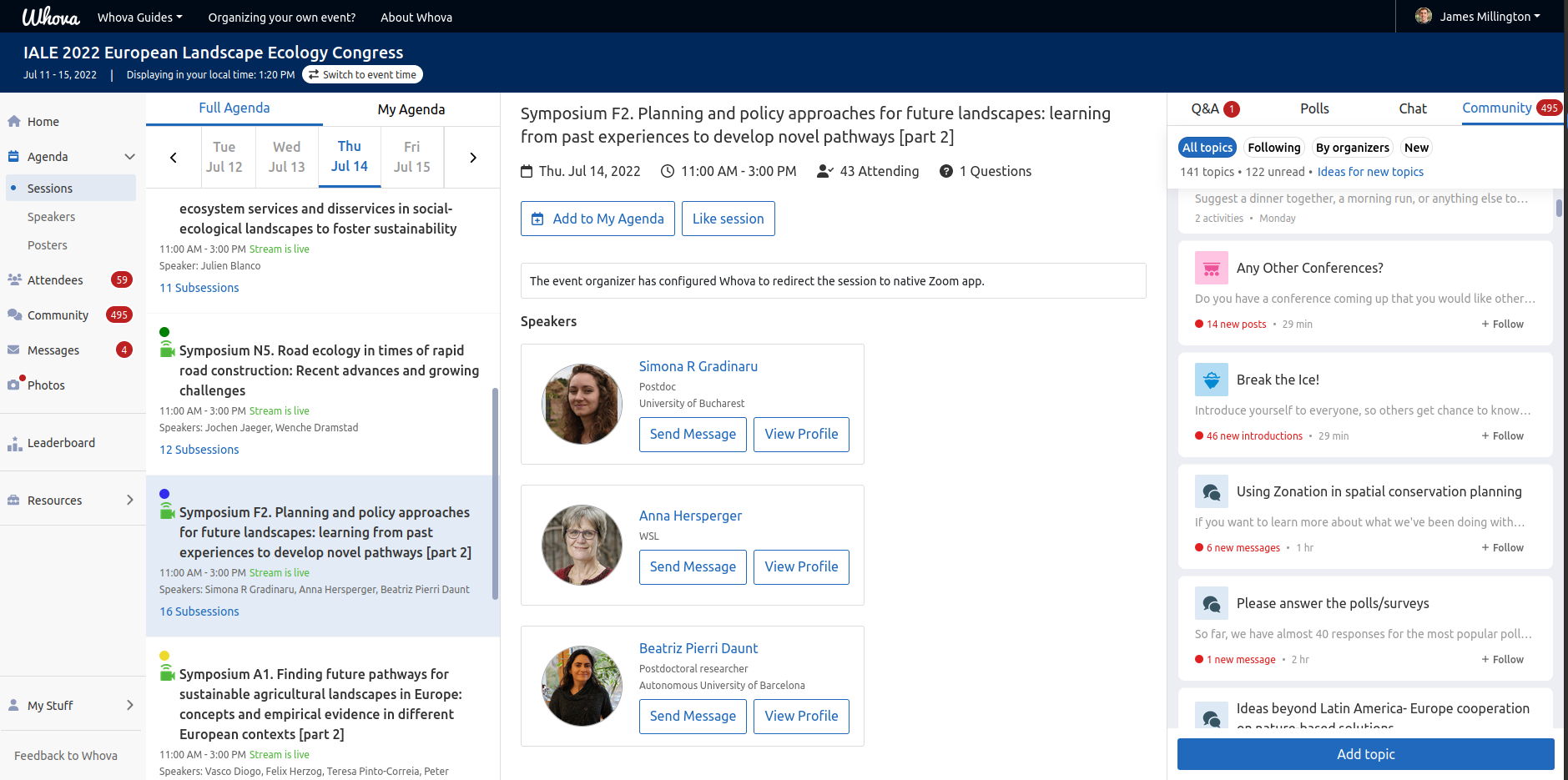 Despite the shift online, the congress programme - held between Monday 11th and Friday 15th July - remained rich, interesting and varied (the full list of abstracts is available as pdf here). With the over-arching theme 'Landscape ecology – making the future, learning from the past', congress symposia reflected the transdisciplinary nature of our discipline and the numerous tools and perspectives we have for learning from past experience and knowledge to shape landscapes and societies into the future. Within ten thematic groups - including 'learning from people', 'learning from data', 'urban and peri-urban landscapes' and 'agricultural and productive landscapes' - more than 30 symposia were filled with several hundred talks and posters.
Getting out into local landscapes on fieldtrips is usually a key component of any IALE gathering. I well remember my first IALE European Congress in Faro, Portugal, as a PhD student in 2005, and the warm welcome we received by locals as they showed us traditional cork-oak management practices and as we saw the early impacts of land abandonment. Holding a congress online makes such field visits impossible in-person, but the hosts of IALE 2022 did a great job to create four engaging 'virtual fieldtrips' to the Warsaw Escarpment, the Vistula river valley, Kampinos National Park, and landscapes in the Ponidzie Region.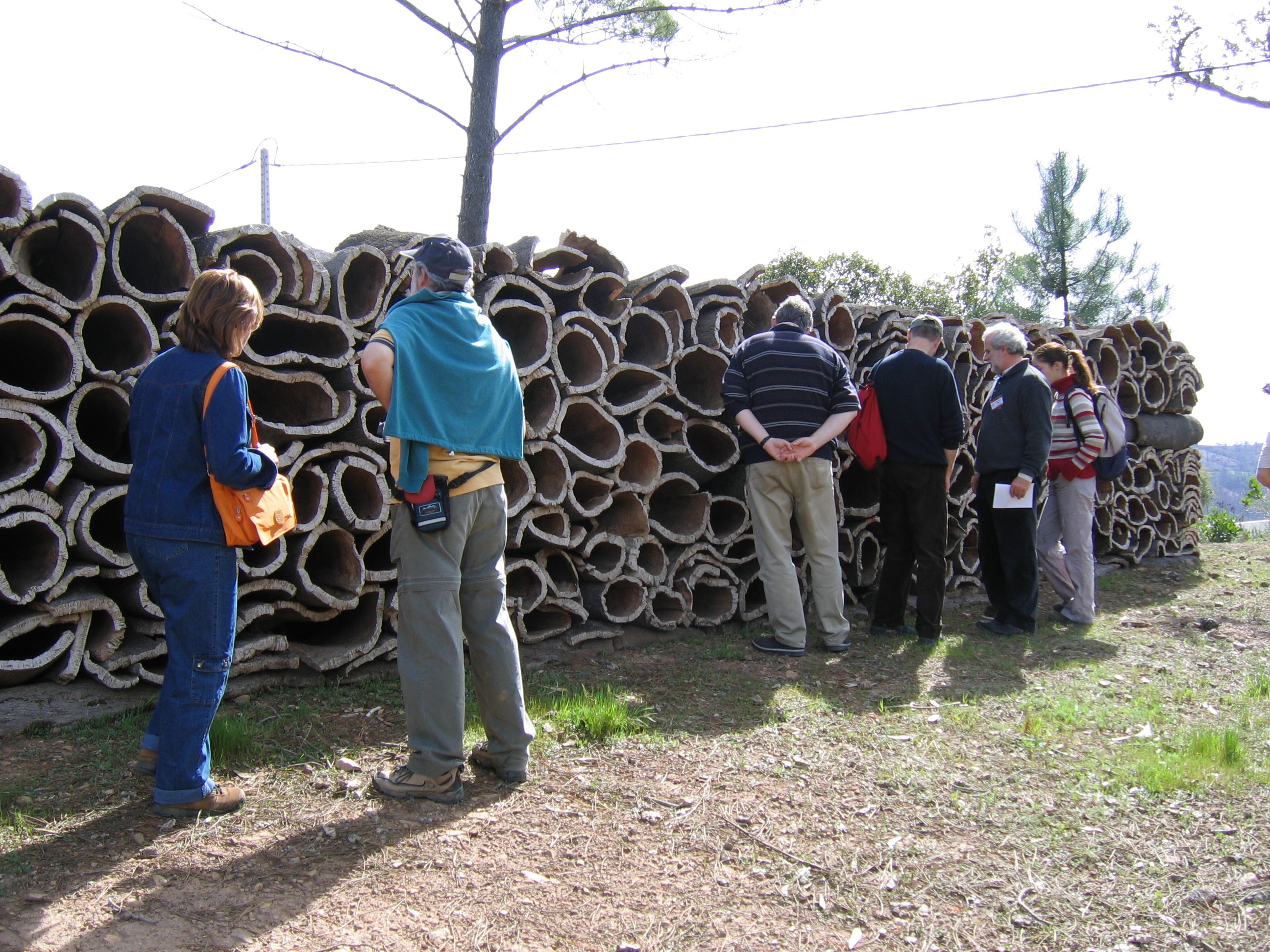 Workshops are also a key part of many IALE meetings, and the final day of the congress included workshops on Developing a farmland biodiversity indicator for Europe and Dynamic assessment of biodiversity patterns: from in situ data to Copernicus services.
Several contributors addressed issues of interest to the UK, including Delivering a Healthy and Sustainable Food Economy in Letchworth Garden City (Amelie Andre, Uni. of Herts.), The consequences of ash dieback on functional and genetic connectivity (Fiona Plenderleith, James Hutton Institute and Uni. of Aberdeen) and Why understanding stakeholder perspectives and emotions is important in upland woodland creation - Cumbria, UK (Sara Vangerscov Iversen, Aarhus University).
Beyond UK-specific studies, many other presentations and posters addressed concepts, tools and challenges relevant to UK landscapes, including
The role of participatory communication for sustainable cities (Mariangela Pastorello, Urban Lab Torino)
Incorporating remotely sensed ecosystem functioning into species distribution models (Adrian Regos, Centre de Ciència i Tecnologia Forestal de Catalunya)
The role of emotions in influencing people's stewardship for peri-urban landscapes (Adrienne Grêt-Regamey, ETH Zürich)
Quantification of evapotranspiration and cooling function of vegetation using remote sensing (Tereza Nováková, Palacky University)
The congress also included the annual IALE-Europe General Assembly. A particularly poignant moment during the Assembly was a brief memorial by Jonathan Porter (current ialeUK President) of the late Bob Bunce, an early driving force with IALE in Europe and strong supporter of junior landscape ecologists. Indeed, looking back at the 2005 European Congress shows Bob himself was an editor of the proceedings of that meeting; 16+1 years later, this most recent congress demonstrated the continued importance of such meetings for the growth and development of the next generation of landscape ecologists.
The organisers of the IALE European Congress 2022 should be congratulated for overcoming the numerous challenges they faced in hosting this meeting. I look forward to participating in future European Congress meetings to continue my landscape ecology learning and development, and encourage you to too.