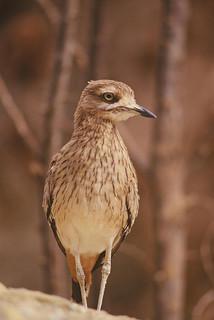 For over a decade, the Species Recovery Programme (SRP) has been improving the conservation status of a range of rare plants and animals and has helped bring some of them back from the brink of extinction.
Its fantastic news then that Natural England have recently earmarked over £995,000 for the SRP, which is matched by partners, to fund 56 conservation projects aimed at the recovery of some of our most threatened wildlife. 
Conservation effort through the programme is focused on creating resilient landscapes for wildlife by improving habitat quality and creating new habitat to extend or link existing fragments. Efforts are also tailored towards specific species, including the hawfinch, red helleborine and the white-clawed crayfish. The programme supports species status surveys, and research in order to understand ecological requirements of species and causes of decline, and in turn develop appropriate conservation strategies. This has included trialing improved land management and also practical actions such as re-introductions. 
Past successes of improved land management resulting in population expansion include the stone curlew, once a widespread summer visitor. Changes in land management saw the species' population drop to only 139 nesting pairs in 1990. Working with farmers and volunteers to manage existing nesting sites and create new habitat, the project helped the population expand to 254 pairs by 2000 and to approximately 330 pairs by 2009. The Countryside Stewardship Scheme and then Higher Level Stewardship have funded stone curlew-friendly farming methods, in particular, the creation of bare earth plots on arable fields to provide nesting sites together with sympathetic management of the surrounding farmland.
Maddy Jago, Natural England's Director for Landscape and Biodiversity said "I am delighted that the funding we've been able to secure to support the recovery of some our most threatened species is being matched by our partners. Together we are making real progress in coordinating our efforts and contributions towards improving the conservation of England's important wildlife, be that by providing match funding, harnessing the enthusiasm of volunteers or sharing the expertise across the partnership."
The Species Recovery Programme is one of the main mechanisms by which Natural England – working with a wide range of statutory and non-governmental organisations – is looking to deliver the objectives of the government's Biodiversity 2020 strategy. 
The species targeted for action under the SRP, and many others besides, will also benefit from habitat creation schemes and habitat management projects funded through Higher Level Stewardship schemes.
For more information on the Species Recovery Programme please see: http://www.naturalengland.org.uk/ourwork/evidence/register/ssrpregister.aspx