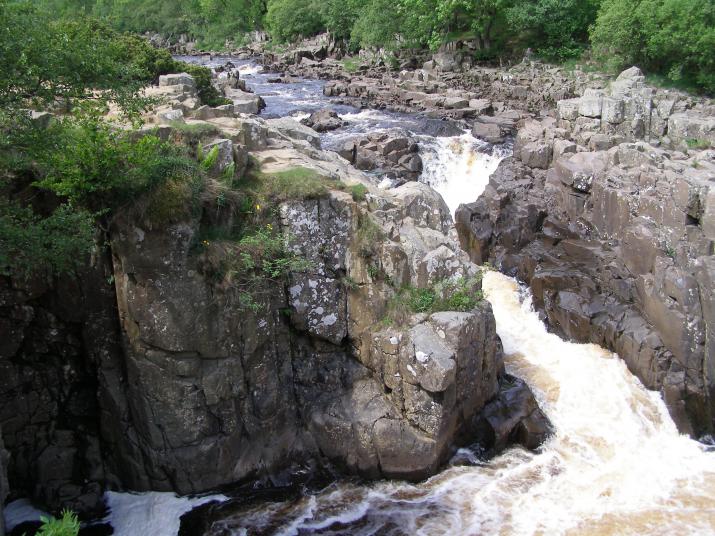 The last decade has been the best for rivers since the industrial revolution, the Environment Agency said today.
The Environment Agency has highlighted dramatic environmental and water quality improvements and the resulting recovery in species of wildlife to back its claim.  These include:
Serious water pollution incidents more than halved since 2001
Starting a major programme to restore flows and protect rivers and wetlands from the impact of excessive abstraction of water
The return of the water vole after a dramatic decline in the 1990s
Otters returning to every region in England and Wales
Record numbers of salmon and sea trout in the Mersey, Tyne and Thames
River Thames winning world's biggest environmental prize
Water quality has improved year on year for the last 20 years
The organisation has pledged to clean up a further 9,500 miles of rivers across England and Wales in the next five years – the distance between the UK and Australia.
The Environment Agency also said that new EU standards would create even tougher challenges in the decade ahead. Rivers will be measured on factors such as non-native species and man-made changes to river courses, as well as water quality.
Cleaner water
Figures from the Environment Agency show that rivers in England and Wales have improved year on year for the past two decades. Cleaner water is helping the recovery of British fish and wildlife thought to have vanished from some waterways. Additionally, the number of serious water pollution incidents has more than halved since 2001.
Record numbers of sea trout have been recorded in the Thames this year after many fish species in the lower reaches of the river were wiped out in the 1830s by pollution. The River Tyne has witnessed the highest number of migrating salmon since records began. To supplement returning fish populations, the Environment Agency's fish farms put over half a million fish, including tench, barbel, dace, chub and roach, into rivers this year to enhance angling at popular fishing spots.
The water vole is also making a welcome comeback. Earlier this year, an Environment Agency-led survey discovered 30 locations where the critically endangered mammal - immortalised as Ratty in Wind in the Willows - is re-grouping after a dramatic decline in the 1990s.
The Environment Agency has also predicted that otter populations will now fully recover across England in less than 20 years. Otters, which almost disappeared from England in the 1970s because of the toxic effects of pesticides, are now found in every region of Wales and England. The number of sites with evidence of otter life has increased from six per cent in 1977/79 to almost 60 per cent in 2009/10.
Thriving
The River Thames, of which stretches were once "biologically dead" but are now thriving, was selected out of hundreds of rivers worldwide as the winner of International Theiss River Prize in October. The honour, which celebrates outstanding achievement in river management and restoration, recognised that the Thames is now home to at least 125 different fish species including internationally important smelt and shad – while its estuary supports viable shellfisheries and is a nursery ground for commercial sole and bass stocks.
Ian Barker, the Environment Agency's Head of Water, said:
"The last decade shows how far we've come in reducing pollution and improving water quality and river habitats. Rivers in England and Wales are at their healthiest for over a century, with otters, salmon and other wildlife returning to many rivers in record numbers in locations across the country.
"But there are still big challenges. Pollution from fields and roads needs to be tackled and the Environment Agency has plans in place to re-vitalise 9,500 miles of waterways between now and 2015. We will continue to work with farmers, businesses and water companies to reduce pollution and improve water quality even further."