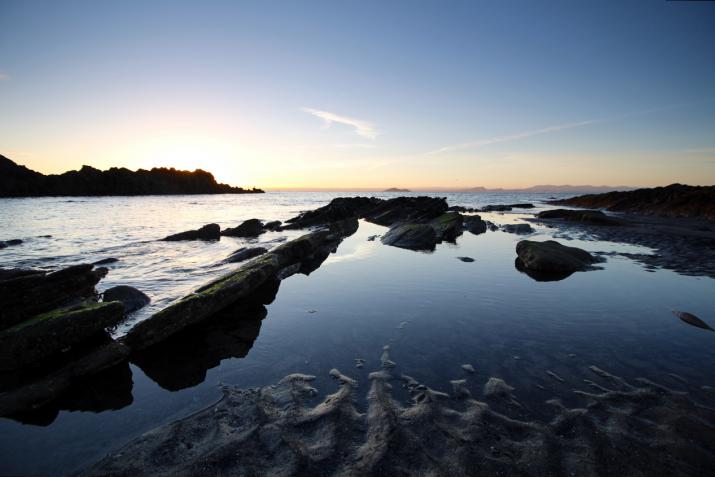 Seascape ecology is the application of landscape ecology to the marine and coastal environment. The 2015 ialeUK conference will focus on the emerging shift towards linking both sides of the coastal margin, and how this can help to restore habitat connectivity and protect coastal and marine systems from environmental degradation.
The conference has over 40 excellent abstracts from 7 different countries, with a quarter of presenters from outside the UK. Presentations and posters will be from people working in science, policy, consultancy and NGOs.
Keynote speakers have been announced:
Jonathan Hughes is CEO of the Scottish Wildlife Trust, Scotland's leading environmental charity and an elected global Councillor of the International Union for the Conservation of Nature (IUCN)
Meriwether Wilson is a Lecturer in Marine Science and Policy at the University of Edinburgh focusing on the science-policy-society intersections of transboundary marine ecosystems and services, in particular international waters. 
Chris Leakey is a Policy and Advice Officer in the Coastal and Marine Ecosystems (CMEU) Unit of Scottish Natural Heritage.
Alexia Chapman is a senior consultant with Amec Foster Wheeler in the marine team based within Environment and Infrastructure UK Ltd division.
Conference places are filling up quickly and there is a good mix of delegates attending including professionals, researchers and students.
General landscape ecology posters are still being accepted. We like to encourage knowledge exchange between terrestrial and marine environments - so whether your project is related to water or land, science, policy or practical - please do consider submitting a poster. Interactive presentations or showcasing of software is also welcome.
Read more about the conference and register