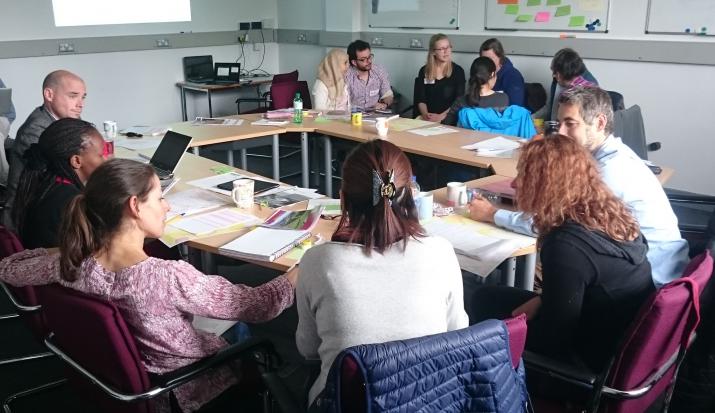 Living in Hackney in London has made me aware of the importance of green space in the city. Small or even super-small interventions (a healthy looking street tree or a row of colourful plant pots on a window sill) really make a difference to the look of a street and ultimately how you feel. Ironically, it is also in the city, that I have become more aware of the growing of food and the value it can bring in galvanising a community, providing pollinator habitat for bees and giving great tasting food that is truly sustainable.
Our food choices, small as they might be individually, collectively are making a big impact on the countryside. In 2002, The Countryside Agency led a campaign called "Eat the View" to reconnect the consumer with the management of the land. It demonstrated that if we really cherished our countryside, its character, diversity and ultimate sustainability then we should reconsider purchasing asparagus in December, apples from New Zealand, or cheap chicken. A RELU research project led by Henry Buller at the University of Exeter investigated the benefits of grazing farm animals on
natural grasslands to farm businesses, product quality, ecological management and human health.
I recommend these two documents, which have been archived and are hard to find online. 
I also highly recommend several TED talks, which are all about 5 years old, but really worth seeing: