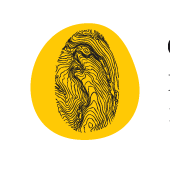 IALE 2013 European Congress
Changing European Landscapes: Landscape ecology, local to global.
Manchester 9-12 September 2013
ialeUK and IALE Europe invite you to Manchester for the IALE 2013 European Congress. This major international event will examine how and why European landscapes are changing and how landscape ecology can help us to plan for the future at local to global scales. It will consider local projects alongside international programmes and provide many opportunities for researchers, policy makers and practitioners to interact. The Congress will have a European focus but we look forward to welcoming participants from around the world.
The Congress will take place in Manchester, a vibrant modern city with ancient origins and rich industrial heritage. Manchester's history of massive urbanism, industrialisation and post-industrial resilience offers many lessons for landscape research. Manchester has excellent rail links with cities across the UK and the European rail network. Manchester Airport hosts 100 airlines flying from over 200 destinations.
Although the deadline for symposium proposals closed in July 2012, there will be an open call for presentations in each symposium. A Call for Abstracts will be launched in September 2012 and the submission deadline will be 20 January 2013.
For more information about the IALE 2013 European Congress and to sign up for updates visit the Congress website:
http://www.iale2013.eu
or send an email to:
info [at] iale2013 [dot] eu
The IALE 2013 European Congress is hosted by ialeUK in partnership with IALE Europe and organised by Countryscape.