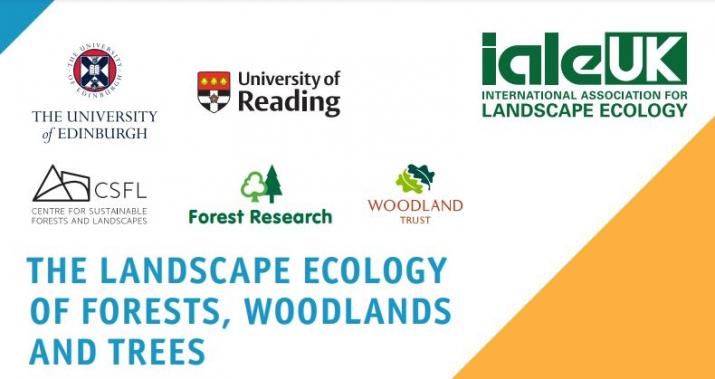 Becks Spake is a lecturer at the University of Reading and kindly agreed to give us her first-time attendee perspective on last year's IALE UK conference
The ialeUK Conference was originally planned as a hybrid event, but in the end took place entirely online due to the COVID-19 situation. While I had much looked forward to meeting fellow tree-lovers face-to-face (mask), the event was still extremely engaging. So congratulations and thanks to the entire IALE team for pulling of such a brilliant conference! 
This was my first IALE event. I was very glad to have the opportunity to present in the "Ecological Resilience" session about our work predicting trade-offs among carbon sequestration and biotic risks following afforestation in Scotland (project led by University of Southampton as part of SCALEFORES project). This session featured research and policies addressing the range of challenges faced by production and native forests, including threats posed by climate change, invasive species, pests and diseases and past mismanagement. In this session and others, it was inspiring to hear talks from people working across science, policy and industry, including experts from conservation NGOs and government agencies.  
I personally felt a real sense of community during the conference. The discussions were engaging, stimulating and fun, thanks to a friendly (virtual) environment. I think this is because we all shared a common goal in the need for ''the right tree in the right place''. Despite the online format, I felt that I had 'been' to a conference. I will definitely attend another IALE event in the future, hopefully in-person!