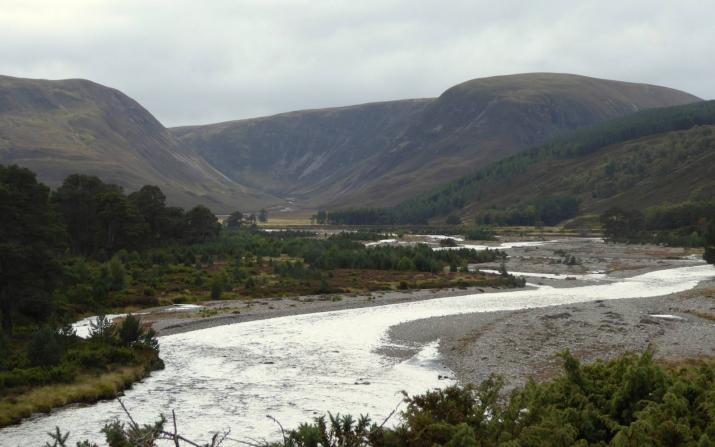 Rewilding is one of the conservation buzzwords of the last few years. If the concept has a key weakness, it is that nobody can really agree on what it means; some even using 'rewilding' to refer to changes in road verge management, for instance. So, it was particularly timely that last September's IALE UK student workshop, hosted by Edinburgh University, focused on rewilding in the context of conservation action across Scottish highland landscapes. At the time of the trip I was in the final weeks of putting my PhD thesis together, so I ask readers to forgive a lack of detail in these brief impressions of the trip. But perhaps that is also appropriate, because a brief impression is all that can really be formed about a landscape in a few hours – about as long as we managed to spend in any one place during the two-day Highlands tour.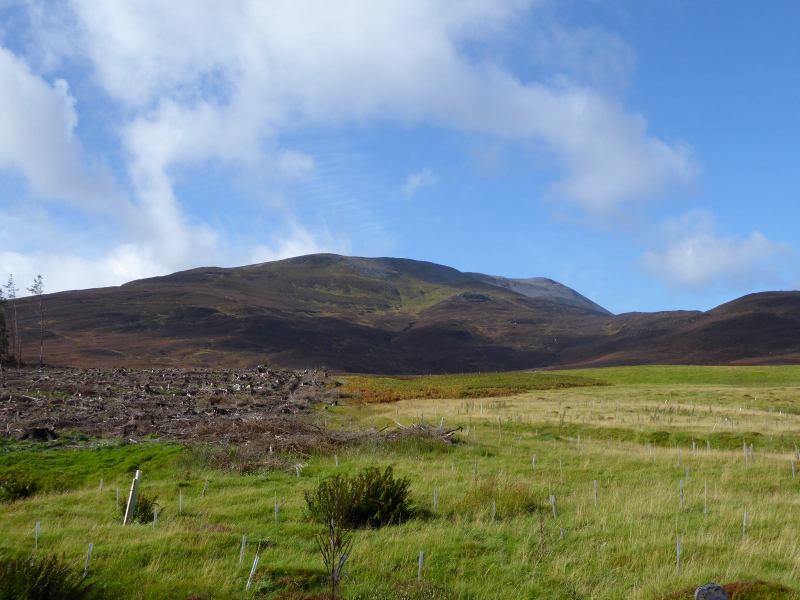 Our first stop after leaving Edinburgh was on the flanks of Schiehallion, an iconic Munro a couple of miles east of Loch Rannoch. Like many mountains it is a shape-shifter, its triangular classic-mountain silhouette only emerging when viewed from the northwest. We met staff from the John Muir Trust on the more lumpen east side and walked up the slope, past where some plantation conifers had been felled in recent years. Here natural regeneration and new planting will return some of the area to native woodland; on other parts of the mountain the focus is on conserving rare limestone grassland. Conservation aims are not always wholly compatible.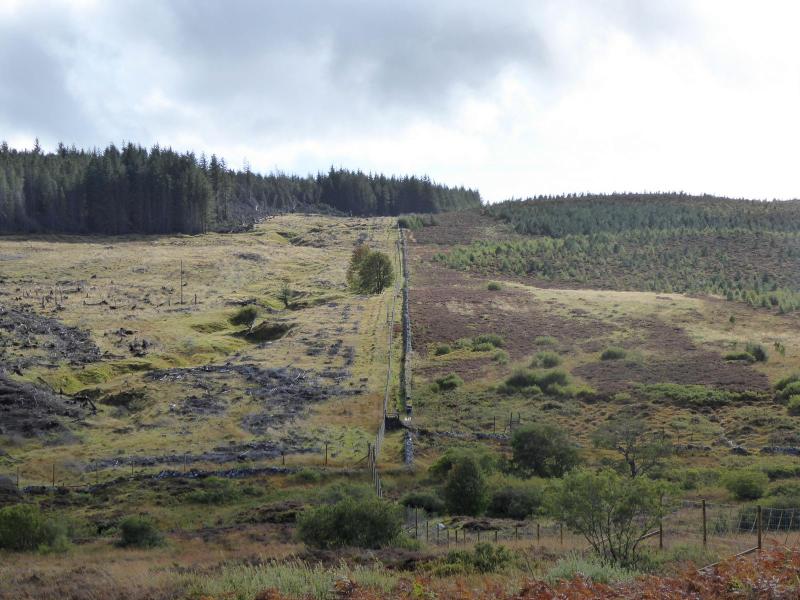 The fence line between community trust and Forestry Commission land was a nice example of how varying management really does leave a mark on the landscape. The community land was structurally complex and heading towards self-willed: a mix of scrub and young pines hosting black grouse and the occasion golden eagle. Hills to the north were, we were told, part of an estate in the local partnership that is focussing on cattle, grouse shooting and deer stalking, but all at low intensity in a scrubbier, woodier landscape than is typical of much of Scotland. Trust and cooperation on deer management are key to meeting the goals of the Heart of Scotland Forest Partnership, which is looking to increase and connect native woodland cover across 3000 ha.
If none of those land uses comprise what purists might consider rewilding, it is perhaps more helpful to think about them as occupying different points on a continuum of wildness, a favourite talking point of Steve Carver (University of Leeds), who gave one of the afternoon seminars. We need diverse land uses to meet the diverse needs of society. Our discussions were held in a curiously shaped building which turned out to be the dismantled and reassembled Ptarmigan Restaurant that once sat at the top of the Cairngorm ski-lift. It is now at much lower altitude in the grounds of the Loch Insh Outdoor Centre, our base for the night.
The following morning we headed up to Ryvoan pass in the Cairngorms National Park to see part of the Cairngorms Connect project area. Cairngorms Connect is a partnership of four organisations and is a vision of extraordinary scope, aiming to see habitat restoration across 600 km2 of the Cairngorm massif. Perhaps most remarkable is the envisaged 200-year span of the project. It's a mere blink in the life of a landscape, but far beyond the scale we are used to thinking of in conservation planning.
Our guide, Chris Donald from Scottish Natural Heritage, explained that the project partners see this as an ecological restoration project; while aiming for enhanced ecological processes, they deliberately do not call it rewilding. In avoiding the often-divisive wrangling over the word, progress is perhaps sensibly being placed ahead of purism here. There's also no plan at present to reintroduce large mammalian top predators, often the first image associated with rewilding, but a flyover golden eagle reminded us that avian top predators are already present (an impressive 11 species of raptor breed in the project area). Despite some of the local debates about what wild native woodland actually looks like (How extensive was Caledonian pinewood? Which tree species belong? Where is the 'natural' treeline?), I got the sense that the Cairngorms Connect vision will ultimately be flexible too, responding to inevitable future changes in climate – which may challenge our view of what should be considered 'native' and 'natural' – while contributing to the huge reforestation we're going to need to slow that change down and get anywhere near a carbon-neutral Britain in the first half of this century.
We finished at Glen Feshie (main picture and below), a private estate that is part of the project partnership. It's one of the most remote places I've been in a long time and feels full of potential for wildness, with an extraordinary untamed river drifting in braided channels through a broad shingle bed. The entomologist in me salivated at the thought of the rare invertebrates likely to be present, but, alas, they had to wait for a future visit. I do hope to be back. It may just have been two days, but it was a superb reminder that there is no substitute for getting your boots on and getting outside, in this case into some of the most inspiring landscapes in the UK. 
Chris Foster is a Teaching Associate (ecology and entomology) in the School of Biological Sciences at the University of Reading. He joined the iale UK committee earlier this year as newsletter editor.