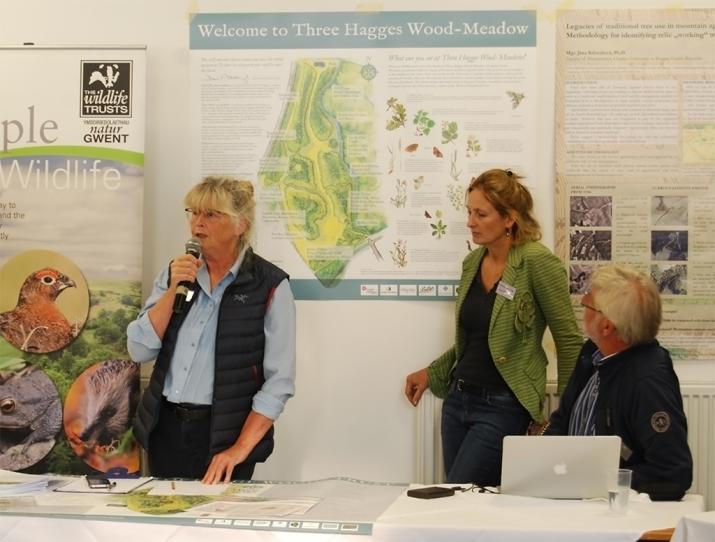 Wild Thing was a cross disciplinary conference held on the 9th--11th September in Sheffield. The event was the second of two, with the first being in May 2014, on the theme of Wilder by Design. Based in Sheffield and the Peak District, Wild Thing was to examine future visions of landscapes and functions of wood-pastures, peatlands and similar areas.
A large number of organisations were involved including South Yorkshire Biodiversity Research Group (SYBRG), International Union of Forest Research (IUFR), Biodiversity and Landscape History Research Institute (BaLHRI), Sheffield Hallam University, JBA Consulting, European Society for Environmental History (ESEH), Thorn and Hatfield Moors Conservation Forum (HMCF), Landscape Conservation Forum, and the Ancient Tree Forum.
It attracted around 180 people (sold out for the venue) with a very well attended associated public keynote session. A highlight was the cross-disciplinary nature of the conference, with a big international presence (about 20 countries represented). There were also excellent networking opportunities between researchers and practitioners.
The broad themes will continue next year with a follow up conference planned in June called 'What Capability Brown did for Ecology: the legacy for biodiversity, landscapes, and nature conservation'. If you are interested, we are still making the call for contributions and conference support. For details visit: http://www.ukeconet.org/what-capability-brown-did-for-ecology-the-legacy-for-biodiversity-landscapes-and-nature-conservation/ (link opens in new tab).
For Wild Thing watch out for updates on the publication of the conference book by Wildtrack Publishing, and late next year, 'Wild: The Search For Future Landscapes', to be published by Earthscan. For updates visit: http://www.ukeconet.org/wildtrack-publishing-shop/ (link opens in new tab)