Tuesday, 12 September 2017

to

Friday, 15 September 2017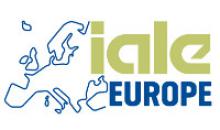 IALE-Europe and Ghent University are pleased to announce the call for symposia for the IALE 2017 European Congress.
The congress theme reflects that landscape ecology as a meeting point, where pattern and process meet people and action, seen as a way of thinking when dealing with European landscapes. We want to put emphasis on the integration of pattern and process as a biophysical component of landscape ecology with people and action, bringing in the social and cultural approaches. This requires a true interaction of natural and social sciences, of science, policy and practice. Therefor we see the congress as an opportunity to reflect on the state of the art of landscape ecology today. Furthermore, the challenge of the congress is what the future directions are of landscape ecology as a social relevant approach for science, policy and practice.
The overall congress theme will be discussed through three connecting threads/leitmotivs in both the academic and social aspects of the event:
Meeting
Natural and social sciences
Nature and culture
Local and global
Science, policy and practice
This congress
… will give you the opportunity to meet your colleagues from different landscape related disciplines, with different interests and from many generations.
… is open for all scientist, policy makers and practitioners with a special interest for landscape ecological themes.
… will create the opportunity for national IALE chapters or other landscape related networks and project attending the congress to meet the day prior to the congress.
Reflecting
Current societal, political and global challenges
From past over present to future
New landscape functions, services and values
This congress is time to reflect because
… as IALE celebrates 35 years, the IALE 2017 European Congress is the moment to reflect about current trends and approaches in Landscape Ecology
... it is time to look forward to futures directions for landscape ecology research and practice.
Interacting
Interactions with landscape and people
Rural and urban landscapes
Landscape and heritage
This congress will stimulate interaction because of
… the different formats of sessions, field trips, workshop session, social events
… the open call for symposia makes it your congress
… the participants from all landscape related disciplines