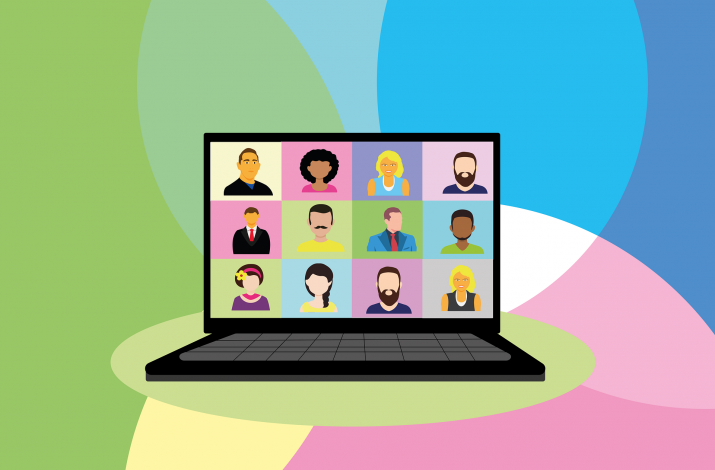 On the 15th February we virtually welcomed Landscape Ecology journal editors, Professor Giles Foody and Dr Chris Young, to speak to postgraduate students at our PGR landscape ecology journal club launch.   
Aside from supporting career advancement, publishing a journal article is one route to ensure that scientific research can have long-term impact, contributing to the slow build-up of knowledge and advancement of the field. After a brief introduction to the process of submitting an article to a scientific journal, Chris set out some of the generally unspoken etiquette of responding to reviewer feedback.  
Where a manuscript is accepted with revisions, this guidance included, remaining polite when crafting a response letter, ensuring the author responds to all comments and setting out the revisions made to the manuscript or explaining why a suggestion was not followed. As someone inexperienced with the review process, I personally found the comment that an author does have the power to disagree with suggestions reassuring- but this did come with a warning: do not disregard all comments, it is important to revise and improve a manuscript before resubmission. Simply reformatting and submitting elsewhere is a bad practice.     
Drawing on his experience of editing at over 17 journals during his career, Giles delved into more detail on practices to avoid as an author. Although now usually prohibited upon submitting a manuscript to a journal, submitting the same manuscript to multiple journals at the same time is a bad idea- editors can usually tell and if an author is caught doing this, it will likely result in an instant rejection. Plagiarism is of course to be avoided, and is likely to be detected these days with the use of software such as TurnItIn. Whilst revisions are a necessary part of publishing, revising and resubmitting too many times is a sign that it is unlikely to be successful as the research requires too much work.  
Both speakers reminded the audience that the review process is not personal, something that early career researchers in particular are likely to struggle to come to terms with. The critical comments are about the words on the page, not you. Finally, we all agreed that despite rigorous review processes few, if any, journal articles are perfect. Remaining critical when reading articles that have passed the test is essential.  
Building skills in critically assessing articles is essential for early career researchers and students. This is why we have launched our journal club, Landscape Perspectives, to help members of the landscape ecology community practice critical thinking skills.  
The next edition of Landscape Perspecitves will be at 16:00-17:00 (BST) on the 17th May 2023. We will be discussing the recent article: Holzer, JM, Orenstein DE (2023) Organisational transformation for greater sustainability impact: recent changes in a scientific research infrastructure in Europe. Landscape Ecology, 166, https://link.springer.com/article/10.1007/s10980-023-01624-y 
Register here to get the webinar link.