Roy Haines-Young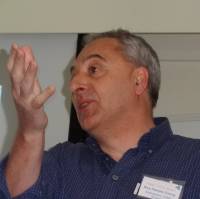 Roy Haines-Young is the Co-director and Principal Researcher with Fabis Consulting Ltd, based in Nottingham. He was trained as a natural scientist, obtaining a PhD from King's College (London) and a BSc from the University of Sussex. He also has an MA in IT from the University of Nottingham. He has sought to develop a strong social content in his work, which addresses the need for a science that is responsive to the wider public debates about environmental issues. He has collaborated extensively with the policy makers in UK Central Government and its agencies, and worked alongside a number of European organisations. He is an emeritus professor at the University of Nottingham. He was one of the founding members of ialeUK.
Rob McMorran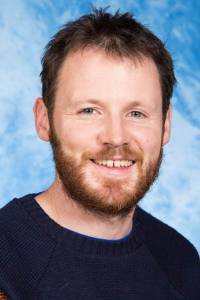 Rob McMorran is an environmental social scientist with ten years of experience in lecturing and research. He is a lecturer in the Environment and Countryside department at SRUC and worked previously as a researcher at the Centre for Mountain Studies. Rob has an enduring interest in sustainable land use in mountain regions in Scotland and Europe, having conducted a number of studies of socio-economic impacts and perceptions of sporting land uses and collaborated on a multiple studies relating to wild land and rewilding. He has particular interests in defining, mapping and valuing wild land in Scotland and Europe. He also has an interest in rewilding in relation to both the definition and perception of the concept and the applicability of rewilding within managed landscapes. Rob has acted as a consultant to a variety of organisations including Scotland's national park authorities, Forestry Commission Scotland, Scottish Natural Heritage and the Scottish Government. He is a research associate of the Wildland Research Institute (Leeds University) and a member of the BBC Rural Affairs Advisory Committee.
Kevin Watts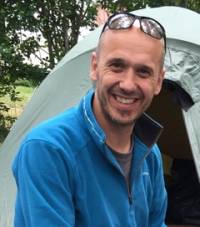 Kevin is Senior Landscape Ecologist at Forest Research where he also leads the Land Use and Ecosystem Services (LUES) Research Group. Kevin utilises spatial models, indicators and simulations to understand the impacts of land use change on biodiversity. Most recently he has been using the individual-based model RangeShifter with collaborators from Aberdeen and Southampton Universities. His work also includes many empirical studies on species movement, landscape genetics and field experiments. He recently established the WrEN (Woodland Creation and Ecological Networks) project with Stirling University and Natural England. This project acts as a long-term, large-scale 'natural experiment' to understand the impact of woodland creation on biodiversity. Kevin has been an active member of ialeUK for over 20 years, contributing to many national, European and international conferences. He is a member of the Landscape Ecology Group of the International Union of Forest Research Organisations, the British Ecological Society (BES) and the Conservation Special Interest Group (SIG). Kevin was recently appointed to Woodland Trust External Conservation Advisory Group and awarded an honorary Senior Lectureship at the University of Stirling.
Leonie Alexander
Leonie worked for a range of NGOs and set up a consultancy in the 1990s working on Ecological Impact Assessment, species and habitat survey and protected species work. She joined RBGE in 2015 as Urban Biodiversity Officer as part of Edinburgh Living Landscape – an ambitious greening strategy for the city aiming for more extensive, more biodiverse and more connected green infrastructure and the resulting benefits to health and well - being and the local economy.  The Shoreline is one of the key projects of Edinburgh Living Landscapes focussing on some of the wealthiest and some of the poorest communities in the city and moving towards a vision for this key part of the city against the backdrop of climate change and sea level rise.