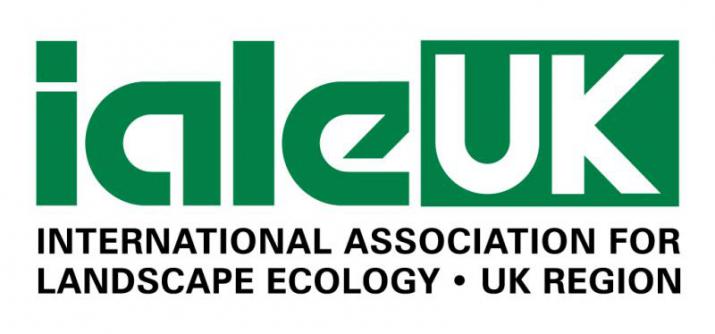 Following the AGM at the 19th ialeUK conference, the committee experienced a reorganisation of roles of many longstanding and dedicated members, and an addition of new ialeUK members to assist with the development and administration of the organisation.  Thanks extend to all those who have been involved with the Committee. Below, committee members tell us about the key responsibilities of their roles and their research interests within Landscape Ecology. 
---
Chair: Richard Smithers
Joined ialeUK in 2002, has helped organise a number of ialeUK conferences and been Chair since September 2009. He is Principal Consultant: Biodiversity & Ecosystem Services at Ricardo-AEA, directing and providing expert input to projects for Defra, government environment and conservation agencies, the European Commission and the European Environment Agency.
---
Secretary: Christopher Young
A member since 2000, newsletter editor 2007-2012 and currently the Secretary. He is Senior Lecturer at the University of Wolverhampton and runs the BSc in Animal Behaviour and Wildlife Conservation award. His research areas include animal movement, garden and urban wildlife and urban landscape ecology. 
---
Treasurer: Derek Dunsire
Treasurer since September 2012, responsible for managing the accounts. Derek is a development planner, for the Development and Regereneration Services of Glasgow City Council. He is actively involved with Green Infrastructure projects, with a recent project winning this year's Integrated Habitat Design Competition. 
---
Membership Secretary: Marc Metzger 
Lecturer in Environment and Society at the University of Edinburgh. Marc's interdisciplinary research focuses on the potential impacts of global environmental change on land use, ecosystems and the services they provide to society. He has been an ialeUK committee member since 2009, organised the 2012 conference, and has recently taken on the role of Membership secretary.
---
Web Manager: Jonathan Porter 
An ialeUK member since 1999, and web manager since 2003, Jonathan is now additionally responsible for organizing the upcoming IALE European Congress. Jonathan is a landscape ecologist at Countryscape, a multi-disciplinary company combining expertise in design and communication, mapping/GIS and landscape consultancy.
---
Newsletter Editor: Charlotte Carter
Newsletter Editor since September 2012, encouraging people to submit articles, and writing, editing and publishing the quarterly newsletter. She is a third year PhD student at the University of Warwick researching interactions between landscape structure and biodiversity. 
---
Notes Co-ordinator: Geoff Griffiths
Geoff Griffiths has been a member of ialeUk since 1994, originally as Secretary and then as Chair. He is now in charge of Proceedings and Information Notes. He works in the Department of Geography and Environmental Science at the University of Reading where he teaches GIS and landscape ecology with research interests in landscapes and biodiversity both in the UK and abroad. 
---
Postgraduate Coordinator: Jess Neumann
Postgraduate coordinator since September 2012, involved in all things related to students, from encouraging new student members to join (we offer a very reasonable student rate!) to providing relevant opportunities and events information. Also responsible for organising a yearly postgraduate workshop – check out the article in this newsletter for more information. Jess is a third year PhD student at the University of Reading and Game and Wildlife Conservation Trust researching the relationships between landscape structure and woodland biodiversity. She spends most of her time working with Geographic Information Systems and collecting insect data….usually in the rain! 
---
Publicity Officer: Adam Collinge
Joined ialeUK in 2010, becoming Publicity Officer in 2011. He is a Landscape Architect at Crestwood Environmental Ltd, a multi-disciplinary environmental consultancy based in Wolverhampton. He has a MA degree in Landscape Architecture from Birmingham City University and BSc (Hons) degree from the University of Durham in Geography & Environmental Management.
---
Ordinary Members
Pete Carey 
After many years of treasurer, Pete is an ordinary member of the Committee. Pete is an affiliated lecturer at the University of Cambridge in the department of Plant Sciences. His research areas include determining the distribution and abundance of species in relation to the climate, and evaluation of agri-environmental schemes across Europe.
---
Phil Baarda 
Phil Baarda has been on the Scottish committee for several years, and helped organise a couple of conferences. Currently a woodland and land use advisor with Scottish Natural Heritage based in Inverness, Phil has worked across the UK and the Philippines in a range of nature conservation roles.
---
Simon Smart
He is an ordinary member of the committee. An ecosystem scientist and botanist at the Centre for Ecology & Hydrology, Lancaster, his research is focused on understanding and quantifying past ecological change and using his knowledge to better estimate the future consequences of human activities. 
---
Bella Davies 
Bella is an ordinary member of the committee who recently stepped down as Membership Secretary. Previously she was also the Postgraduate Coordinator and organised ialeUK's 2006 conference 'Water and the Landscape'. She is Director of the Wandle Trust (http://www.wandletrust.org).