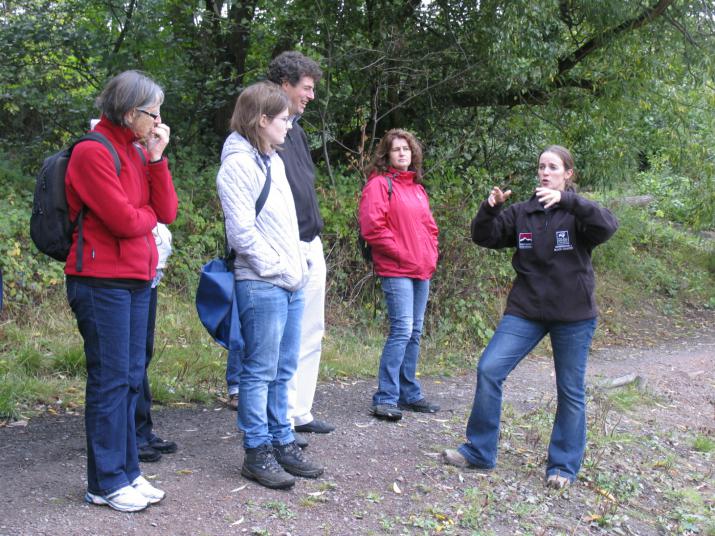 This year the ialeUK conference took place from 6th-8th September 2011 at the Telford Campus of the University of Wolverhampton (http://iale.org.uk/conference2011) and was on the theme of landscape ecology and ecosystem services. Despite the increasingly financially difficult times the timeliness of the theme proved popular with a good turnout of colleagues from a wide range of organisations and countries. Although there was a strong academic presence there was also a good representation from the UK Wildlife Trusts and other Non-Governmental Organisations, local authorities, consultants and statutory bodies. Keynote presentations were given by broadcaster and campaigner Prof Chris Baines, as well as Millennium Ecosystem Assessment authors Prof Mark Rounsevell (University of Edinburgh) and Prof Andy Moffat (Forest Research).
Presentation topics were many and varied and ranged from modelling ecosystem services and urban greenspace assessments to the valuation of key habitats and the recycling services provided by South Africa's scavengers. All the presentations were accompanied by written papers which were published in the conference proceedings (now available for purchase via the ialeUK website for those who were not able to make it).
Despite the now almost obligatory cool/slightly rainy weather that appears just in time for ialeUK field days, there was the opportunity for visitors to see contrasting views of the West Midlands with one field visit going to the Shropshire Hills and another to visit the Black Country Living Landscape Project. Both visits showed what can be done at big scales when landscape ecologists work hand in hand with colleagues from other disciplines, most of whom (as our Chairman Richard Smithers points out) are landscape ecologists even if they don't know it!